Moisture & Indoor Air Quailty
Coastal South Carolina is undoubtedly one of the most beautiful places on earth to call home. Unfortunately, our wonderful Lowcountry experience also comes with moisture and indoor air quality challenges as unique as the region. GLS Egnineering & Testing is proud to call the Lowcountry home and is committed to providing our neighbors with services to address and overcome the obstacles presented by our warm, humid environment.
GLS offers a wide range of engineering and installation services geared toward residential and light commercial markets with a primary focus on diagnostic assessments, moisture control and indoor air improvements. For the existing home or business owner, we offer realistic solutions for controlling excessive interior/substructure moisture and optimizing interior environmental performance. Our services are tailored to the individual client and can range from a preliminary investigation to a turnkey, designed and implemented solution. Our unique design/build approach is unparalleled in the Lowcountry and results in turn-key solutions with no loss of communication between the diagnosis/design phase and the final installed product. We are also available to work with your existing contractor and provide them with recommendations, scopes of work and construction-phase technical assistance.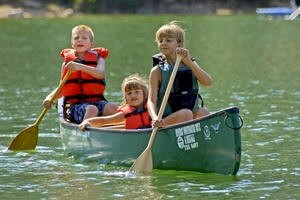 On new residential construction, our engineering services can be instrumental in preventing many of the moisture/indoor air-related issues that plague so many of our homes like interior & substructure mold, cupping floors, sweating air conditioning ducts/registers, inadequate temperature control, unacceptable indoor air quality and structural decay. Although a mechanical (HVAC, air conditioning) design by a registered engineer is required for commercial construction, residential construction has no such requirement and the mechanical design (if any, usually none) is left to the mechanical contractor. The irony is that today's typical residential construction is far more complex than the average commercial project. Even if the air conditioning is properly sized, failure to properly integrate the A/C system with the structure can lead to the aforementioned moisture-related problems.
Our engineering and forensic services include construction defect investigations, expert witness services, moisture cause and origin studies, mold investigations, building envelope analysis, damage evaluations, water intrusion studies, HVAC analysis/design and recommendations for addressing excessive moisture and improving HVAC systems and indoor air quality.
Contact Us Today For Investigation & Mold Testing In Charleston & The Surrounding Areas!