Charleston Mold Testing & Investigation Services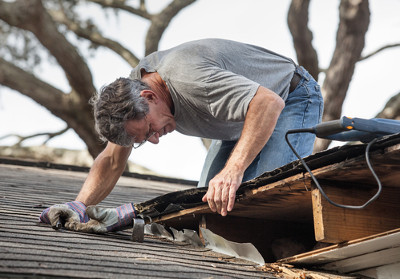 Any amount of mold growth in your Charleston home can be detrimental to the health of any of the members of your household. Mold can also lead to serious structural damages that can lower your home's resale value significantly. Plus, if you don't completely eradicate the mold in your home, it will be an ongoing problem. Fortunately, the professionals a GLS Engineering & Testing have the experience, expertise, and equipment to find and eliminate any mold growth in your home.
Our Charleston air quality company will help you determine how much mold is in your home, where it's located, and the cause of the growth. From there, we can help you ensure that your home is as free of mold as possible.
Our professionals use state-of-the-art equipment which allows us to test the moisture levels in the air and thoroughly inspect your Charleston home's ceilings and walls. These tools are combined with the most up-to-date methods for mold testing, which allows us to provide our customers with the most thorough and accurate mold investigation services possible.
Our Mold Testing Process
All of our professionals are licensed, trained, and experienced, so at every job that we perform, we can guarantee thorough and accurate Charleston mold testing and investigations that will help you solve any problems you've been experiencing in your Charleston home. We have hands-on experience as well as in-depth education. Our certified professionals have the training and experience to:
Identify moisture sources
Evaluate mold growth
Keep the damage contained within the smallest area possible
Physically remove the contamination
Prevent further mold growth from occurring
Recommend or perform the proper procedures for returning your home to a pre-mold damage condition
Outdoor Air Testing
Outdoor air testing is used as a control to help us get the most accurate results when we're testing the indoor air in your home. If mold spores are present in high concentrations outside, they'll make their way indoors, so while an indoor air test may show mold presence in your home, we'll know that it is not growing in your home. On the other hand, if there is a much higher amount of mold in your home than outdoors, that will indicate that mold is growing in your home.
Indoor Air Testing
Our experts will use specialized tools and equipment to sample the air in different parts of your home and determine exactly where mold is located and causing the most problems. We'll find all of the mold that is present in your Charleston home, then we'll work with you to determine the best possible solutions.
Helpful links regarding Mold Testing & Investigation
---
Recent Mold Testing & Investigation Related Articles
How to Stop Sick Building Syndrome with Mold Investigating & Testing

Are your employees complaining about frequent sinus infections, abdominal problems, or respiratory problems? It may be time to hire a specialist who can provide mold investigation and testing services for your commercial building in Charlotte. Sick building syndrome is a very real problem for commercial buildings […]
Contact Us Today For Investigation & Mold Testing In Charleston & The Surrounding Areas!