James Island Mold Testing Professionals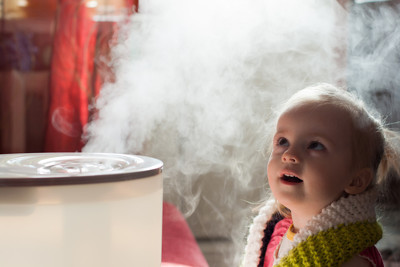 You need your home to be able to provide you and your family with comfort and safety at all times, but when your indoor air is contaminated, that can be impossible. At GLS Engineering & Testing, our experts know how important your indoor air quality is to your home, and how important your home is to your family, so we strive at every job we perform to offer the most thorough and accurate mold tests and other air quality services possible. The humidity levels in James Island are very high for most of the year, which makes mold and moisture problems very common for homes in the area, but our experts can help you ensure that they are not a problem for your home.
We've been working with residents in James Island since 2003, providing a number of air quality services along with our regular HVAC services. We aim to provide our clients with high quality professional customer service and air quality solutions that they will be totally satisfied with. We have in-depth expertise as well as years of hands-on experience, so we are uniquely qualified to provide these services.
Call us today with any questions you have about our Charleston mold testing services, or to schedule your appointment, and we'll be looking forward to working with you.
Mold Testing and Investigation in James Island
Mold will grow very rapidly in any parts of your home where moisture is allowed to collect. Often, mold grows in homes for years before the average homeowner is able to notice any evidence of its existence. It's not uncommon for mold to do a lot of damage before a homeowner begins to suspect there is a problem
Mold can cause significant damage to the structure of your James Island home, rotting away at wood and making parts of your home decay, and if it's left untreated, the damage can be very difficult to repair. Mold can also cause serious health problems, which are only made worse if members of your household have preexisting allergies or respiratory conditions. These problems are much worse for children and the elderly.
Our experts can help you locate any mold that is in any part of your home with our James Island mold testing services. We use the most advanced techniques and equipment to pinpoint the exact location of any mold, whether it's behind walls, underneath wallpaper, or in your crawlspace or basement.
James Island Air Quality Solutions
People spend an average of 90% of their lives indoors, so making sure that the air you breathe when you're in your home is clean and healthy is a major priority. If you have poor indoor air quality in your James Island Home, it could cause a number of health symptoms, including:
Fatigue
Irritated nose, throat, and mouth
Coughing and sneezing
And more
Mold, mildew, fungus, and other contaminants can be huge problems for your James Island home's indoor air, as can humidity levels. Our professionals can help you determine exactly what problems you have and what the best solutions are.
Contact Us Today For Investigation & Mold Testing In Charleston & The Surrounding Areas!