What is Black Mold?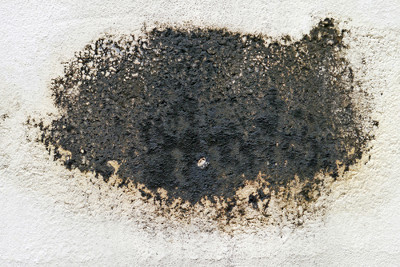 Stachybotrys Chartarum is the type of mold that is frequently referred to as "black mold". There's a lot of sensational information about black mold out there, and it can be frightening if not confusing. However, any mold in your Charleston home needs to be treated with great caution; you shouldn't touch or disturb the mold, and you should stay away from areas with mold growth.
The professionals a GLS Engineering & Testing can test your home for mold and help you find each part of your home that is affected. Our tests are thorough and accurate, and we'll be able to ensure that all of the mold in your home is located and eliminated.
How to Identify Black Mold
Many different types of mold can produce allergens and irritants, so you should contact a qualified Charleston mold testing professional no matter what the mold looks like. It's very likely that if one type of mold is in one part of your Charleston home, other types of mold are growing throughout the structure, and they can remain hidden for a long time before you see visual evidence of the growth. Contact our professionals if you have any evidence of mold growth in your home.
Black mold is likely to appear in areas of your home that are particularly warm and damp. And because Charleston and the Lowcountry area are so humid, mold is a very common problem. Basements or crawlspaces that may leaks or other sources of moisture are very susceptible to toxic mold growth.
Many other kinds of mold have a green or grey color, but toxic black mold will be dark black.
Dangers of Black Mold
Black mold can cause a number of allergic reactions and health problem. Symptoms depend on the overall health of person and the amount of exposure, but they may include:
Chronic fatigue
Headaches
Fever
Irritation of eyes
Mouth, nose, and throat irritation
Sneezing
Rashes
Coughs
If there is severe or prolonged exposure, or if the case is exacerbated by allergies, there may be more serious symptoms, including:
Nausea
Vomiting
Bleeding of the nose or lungs
Preventing and controlling mold growth is the best way to guard against the dangers of black mold. Our professionals offer a number of services to help you keep mold from growing in your Charleston home, and we're the most trusted Charleston mold testing professionals in the area.
Toxic black mold can cause serious health problems, and it may cause damage to the structure of your home. However, our preventative services can keep your home free of mold and help you ensure that your air quality is safe and healthy.
Contact Us Today For Investigation & Mold Testing In Charleston & The Surrounding Areas!