Mold Testing & Investigation - Downtown Charleston Apartment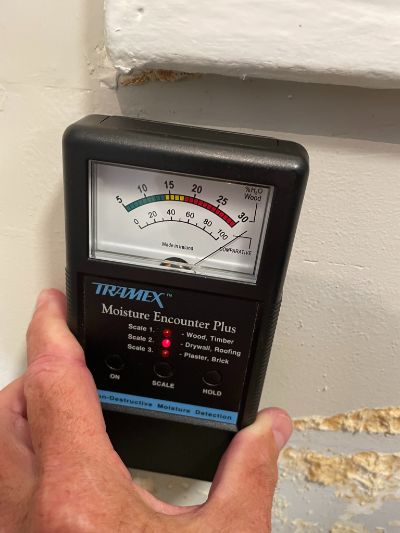 GLS was called in by a tenant living in a Downtown Charleston, SC apartment. He was concerned with what appeared to be mold on an exterior bathroom and bedroom wall. GLS surveyed the apartment and confirmed that the exterior wall along one side was completely saturated. Air sample testing was performed to determine the air quality and surface samples were taken on the suspect mold. Although the surface samples were not mold (it was efflorescence of gypsum due to the extreme moisture), the air samples revealed an extremely high concentration of Aspergillus/Penicillium, the mold group most commonly associated with health-related reactions. The tenant provided the results to the landlord who in turn contacted GLS for advice on how to resolve the situation, which we are always happy to oblige. A plan was put in place to address the mold and ultimately resolve the moisture intrusion.
Service: Mold Testing
Contact Us Today For Investigation & Mold Testing In Charleston & The Surrounding Areas!